As Soon As You Complete Your Order
Once you complete your order on our secure server you will be taken to a registration page where you'll enter your contact info and then you will be sent your access information so you can begin this course IMMEDIATELY.

That's all there is to it. Just go to the members page, begin listening, and start Programming Yourself Thin. Leave all the confusion behind and step into your new mind and body. Learn how to run your brain the way that you want to.

Each module is offered in video and mp3 format.

This course is digital. You can simply access it anytime online from your computer, tablet or phone. It can also be downloaded.

All the class notes and transcripts are in PDF format, which can be viewed on any computer (PC or MAC). You can read it right on the computer screen, or print it out and put it into a notebook.
How The Program Works
· Watch the online video training modules and fill out your worksheets to transform your thinking and behaviors

· Listen to the daily coaching audios to reinforce and master the weight loss techniques and strategies

· Ask questions on the weekly support calls to get clarity and implement these solutions for incredible results
Here's What You
Won't

Be Getting
·

You

won't

be getting strict meal plans. After interviewing over 100 "naturally thin" people I found that strict eating regimens are absolutely unnecessary and actually prevent long-term success.



·

You

won't

be getting a rigid, daily exercise regimen that is impossible to follow and will leave you feeling depressed, inadequate or frustrated.



·

You

won't

be getting advice on how to suppress or ignore your appetite . Instead, you will discover that your appetite is the secret weapon to having a lean, firm body. The last thing you want to do is to try and ignore it!



·

You

won't

be learning how to keep yourself pumped up. I am going to teach you how to program your mind to eat well on auto-pilot. Imagine feeling stressed and still wanting fruit, what would your body look like then?
How Much Is a Lean, Healthy, Sexy Body Worth to YOU?
Take a moment and imagine how your life would be different if you had the body you've always wanted.

Would you feel happier, more excited and confident? Would it improve the relationships in your life? Would you enjoy shopping for clothes more?

Would you feel sexier, more confident, more attractive?

It's all possible for you, by changing the way you think about food, exercise and ultimately yourself.

You'll have me to teach you the most effective mental programming techniques and strategies for achieving the best results.

Honestly, if you've already tried everything else and failed... that's why you need this system. You can't afford NOT to use it.

If you've tried diet after diet and workout routine after workout routine... that's even more of a reason you need to try something different.

Those things failed you because they won't work. You have to first change your thinking.

Listen, what you receive in the course in the first 3 weeks plus the very first platinum coaching call are easily worth that $297 price tag.

And all that makes me almost embarrassed to tell you about...
100% Money Back Guarantee


If you don't think this is the most effective, simplest and enjoyable way to drop 10… 20… or even 70 pounds, or if for any reason you're not 100% delighted with the program, you have 60 days to request a full and prompt refund - no questions, no hassles, no need to mail anything back.
If you decide this program is not for you, I'm going to let you keep all $156 worth of bonuses just as my way of saying "thanks" for giving it a try.
After seeing so many men and women finally lose the weight they wanted... I'm confident you'll get similar results as well.

But since you don't know me personally, you may have some doubts whether this system can live up to my claims. And I completely understand that.

So please, let me take all the risk. Test this program out at my expense!

I'm confident you'll be thrilled with your results from using it. But you really have no way of knowing that yet, so I want to eliminate all worry for you...

Get this program now and try my proven techniques.

If, for any reason at all, you're not completely satisfied with what they've done for you, simply let me know within 8 weeks and you'll get a prompt and courteous refund.

Absolutely no questions asked. Period. That's more than a guarantee, that's a personal promise.

I guess what I'm saying is, don't decide now if this is for you. Just get it and try it out.

If it doesn't do everything I say... if you don't lose weight faster... if you don't stop craving unhealthy foods, if you're not eating better and healthier... if you don't feel like your life has totally changed for the better... just email me and I'll refund 100% of your purchase price. Quickly and easily.

The guarantee is simple -- you assume zero risk.

BUT, if this complete course does what I say and allows you to sculpt your body into the perfect shape, than you have to promise me that you'll send before and after pictures, along with your story, so I can use it to inspire others.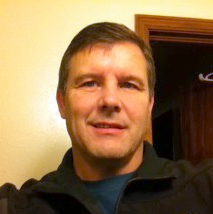 Nick Livingston
I've struggled my whole life with weight. And for the first time I can say that I feel in control, not in a stressful willpower way, but in a natural way. And with this new approach I've lost 23 pounds! Thank you Jim, your program really works.
If You're Reading This, I Want To Tell You Something
The fact that you're still reading this is proof that you are one of the few who are really ready for a change. You're tired of struggling to create a lean thin body. You owe it to yourself to at least try the Program Yourself Thin System.

This course is not meant for everyone (I made it that way on purpose). It is meant for the person who believes in the incredible power of their mind, and knows that, with the right training, they can and will get results from taking the correct action, not from wishing.

Is that you? I truly believe it is!

If you are ready to act, this course will teach you step by step how to program yourself thin. But you must take the first step. You must take action and order this course.

You owe it to yourself to wake up tomorrow morning motivated and committed to making your new body a reality once and for all.


It can happen.



Your friend and weight loss coach,
Jim
PS

- This is a cutting-edge course not available anywhere else. It enables you to permanently create the body you want by teaching your brain to think like a thin person, and weight loss that used to be so difficult and such a struggle will happen naturally and on autopilot.



PPS

- Remember that you have absolutely NO RISK at all with our 100% guarantee. If you don't benefit from the Program Yourself Thin course, simply let us know for an instant no questions asked refund.