Video Tour:
The First Five Pounds Program
YES! I'm Ready To Get Started Today
Get A Success Planner Mailed Each Month
Include One on One Coaching To Support Your Success
Achieve Almost Effortless Weight Loss
You'll master the thinking and habits that put your brain on auto-pilot, with the only possible destination being the body and the health of your dreams. Just listen and let these techniques guide you to the greatest possible change in the least amount of time!

This truly is the MISSING PIECE to the puzzle!

If you've already tried the diet and exercise route... but you weren't successful... you now know why!

You're going to change the way you think... the way you eat... and the way you look!

By following my program... thousands of women and men have LEARNED NEW EATING HABITS.

They literally retrained their minds and their habits!

They destroyed fat-causing food patterns that had kept them overweight for years.

They did it and you can do it too!And once you've done it, it will be practically impossible for you to eat in the same old way you're eating today!

The choice is now yours. You've tried the fad diets and miracle diets. You may have lost some weight. But you have gained it right back again!
What Makes This Different
From Anything Else You've Tried..
The real magic with this program is the weekly insights and motivation you get... all from the comfort of your home.

With this personal accountability, I refuse to let you fail.

With my program... I'll give you WEEKLY ongoing support and effective mental and physical strategies for permanently losing weight.

We'll get to the root of the problem... how you think about food, exercise and yourself.

And when we bypass your conscious and reprogram your subconscious mind to crave healthy foods forever, the weight will start to melt off fast.
I'm So Confident This Program Will Help You
That I Guarantee It...
After seeing so many women and men finally lose the weight they wanted... I'm confident you'll get similar results as well.

But since you don't know me personally, you may have some doubts whether this system can live up to my claims. And I completely understand that.

So please, let me take all the risk.

I'm confident you'll be thrilled with your results from using it. But you really have no way of knowing that yet, so I want to eliminate all worry for you...

Get this program now and use my proven techniques because you're completely protected with my...

100% Money-Back Guarantee
If, for any reason at all, you're not completely satisfied with what they've done for you, simply let me know within 30 days and you'll get a prompt and courteous refund.

Absolutely no questions asked. Period. That's more than a guarantee, that's a personal promise.

I guess what I'm saying is, don't decide now if this is for you.

Just get it and try it out.

If it doesn't do everything I say... if you don't lose weight faster... if you don't stop craving unhealthy foods, if you're not eating better and healthier... if you don't feel like your life has totally changed for the better... just email me and I'll refund 100% of your purchase price.

Quickly and easily.
YES! I'm Ready To Get Started Today
Limited Time Offer
Get A Success Planner Mailed Each Month
Include One on One Coaching To Support Your Success
People Love This Program Because
It's So Effective and Simple to Use...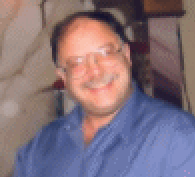 John Doe UI/UX Designer
"I've dropped over 50 pounds and it's like it just happened automatically"
"I've tried every diet program out there. The few times I got good results it didn't last and I would be right back to my original weight. After working with Jim I have dropped over 50 pounds, but the amazing thing was how easy it was. It's like it just happened automatically
Peter Putnam
- Walpole, NH
"I don't feel any deprivation at all..."
"I'm down 17.5 pounds since I started your program. The ongoing support is very helpful.
I don't feel any deprivation at all because I don't need to keep myself on a strict diet."
Sarah Williams
- Blue Springs, MO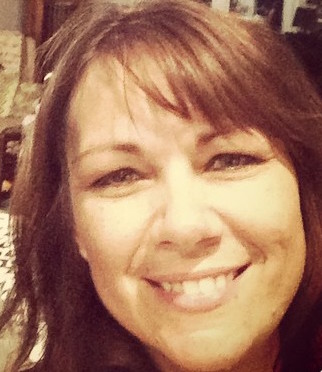 John Doe UI/UX Designer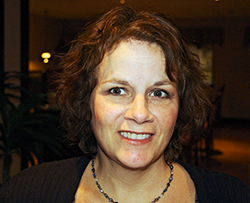 John Doe UI/UX Designer
"I had struggled with weight my whole life..."
I had struggled my whole life with weight. And for the first time I can say that I feel in control, not in a stressful willpower way, but in a natural way. And with this new approach I've lost 23 pounds!
Mary Pellino
- Santa Clara, CA
YES! I'm Ready To Get Started Today
Limited Time Offer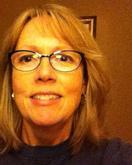 John Doe UI/UX Designer
"It's not about the food, it's about what's going on in your head. Jim's program get's to the core of what it really takes to change, it has helped me so much."
Caryn Simpson
Arlington, VA
Here's What You Get When You Order Today:
Weekly training call teaching you the most powerful mental techniques for getting great results without struggling.
Live group coaching call every week where you can work with me directly to help you master your weight.
Complete access to the self hypnosis library so you can program yourself to automatically think, act and respond like a naturally thin person.
Complete access to the Health & Fitness Ebook Library
Plus this Amazing Bonus...
The First Five Pounds Fast Action Plan
Get A Success Planner Mailed Each Month
Include One on One Coaching To Support Your Success
Have A Question? Here Are Some Answers...
Q. What do I get with this program?
A. Each week you're going to have access to a live training call (you can access online or call in) minute video training (with mp3 and pdf version included) that is going to teach you a powerful technique for programming your mind to help you lose weight.

Lessons will cover everything you need to take control of your body once and for all.

Every Tuesday you'll receive your new lesson and will have access to it in the members area where you can watch and rewatch all week.

As a member of the program you'll also get access to monthly expert trainings and 24/7 access to the Ebook and Self Hypnosis Session Library
Q. How is Program Yourself Thin different from all the other diet programs that are out there?
A. Program Yourself Thin is different because it is not a diet. Diet's are temporary, and the one thing I saw over and over again with people who successfully reduced their weight long term, is that they didn't diet, they changed the way they thought, felt, and responded to food and exercise. This program is specifically designed to get you to think, act, and respond like a thin person.
Q. How quickly will I experience results from this program?
A. How quickly do you want to see results? There are a lot of factors at work here. First, and foremost, there's your motivation level. If you're "trying" to lose weight because your spouse has put you up to it, you're not really all that motivated yourself? My advice there: just quit wasting your time and money and be honest. There's no such thing as "trying to lose weight." You're either ready to transform your body or you're not. If your motivation level is high, you'll likely experience results very quickly. Your success will mirror the action that you take. If you master the information in this program you'll find mastering your body easier than you ever thought possible.
Q. Can I cancel at any time?
A. Yes. You can cancel at any time for any reason, there is no long term contract or fees.

However you're allowed to remain in the program for as long as you find it useful.

Many members remain in the program even after their weight loss goals have been achieved because it keeps them focused and they're always learning new tools they can use to effortlessly maintain their results.
Q. is this program just going to hypnotize me to change?
A. No. While the self hypnosis sessions are very powerful, they are there as support for the information that you're going to learn throughout the program about how to control your behaviors, habits, and thoughts. When you can do this, two things happen. One you'll stop the negative suggestions and programming you've been doing to yourself, and two you'll begin reprogramming your mind in a positive way, so that you automatically begin eating better, exercising more, and creating the exact body you desire.
Q. What do I get with this program?
A. I studied over 100 people who had lost weight and kept it off for over 2 years. What I found was that these people were not dieting. They had changed their habits, thoughts, and behaviors so completely that their weight remained right where they wanted it, naturally, not through willpower and deprivation. So, I used that approach successfully on myself and the clients I worked with, and ultimately put all of it into this program.